June 14, 2023
American Red Cross Talks Blood and Volunteers on Morning Scramble Radio
American Red Cross appeared on Morning Scramble Radio this morning to talk about community needs ahead of World Blood Donor Day on June 14.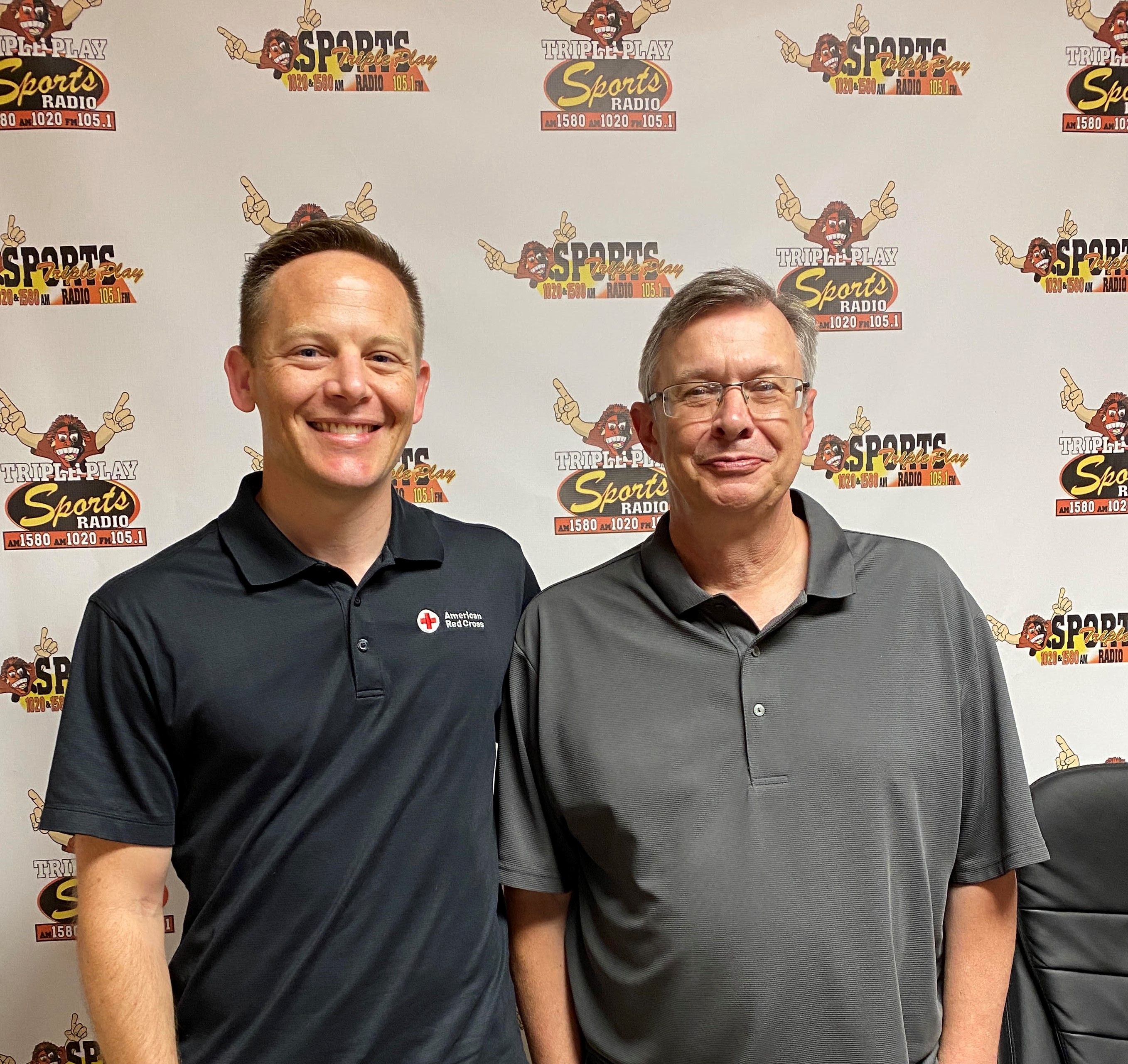 Matt Trotter, Regional Communications Director, spoke on how the agency is still working to reach the blood donation levels it received before COVID-19.
During his interview with radio host, Steve Daniels, Trotter said when businesses and schools shut down, the agency was unable to have blood donor drives, causing the blood supply to drop significantly.
With additional disasters, such as the April 2023 tornado in Shawnee, Trotter said blood and monetary donations are greatly needed. The next blood donation drive is scheduled for July 10 at Stillwater Community Center.
Blood donations help individuals who suffer with cancer, heart problems, accident victims and more.
Trotter said American Red Cross volunteer opportunities were also available. Resident who are interested in volunteering should sign up in before disasters strike. American Red Cross provides training for all accepted applicants and once prepared, volunteers may travel to a variety of locations in need of help.  
Anyone interested in donating can visit redcross.org to schedule a blood donation or money.
American Red Cross is also a partner agency of The United Way of Payne County, working together with 21 other agencies to achieve its community-based mission. To learn more about this mission and the agencies, contact the United Way at 405-377-2161, visit www.unitedwaypaynecounty.org or stop by the office at 109 E. Ninth Ave.
###
The United Way has been serving the Payne County community for 70 years. They invest donated dollars in their 22 nonprofit, partner agencies to improve the health, education and financial stability of every citizen in Payne County.