WHY GIVE TO UNITED WAY?
United Way of Payne County improves the lives of families and individuals by uniting resources. We do so by investing donated dollars and volunteer time in nonprofit partner agencies that focus on these areas: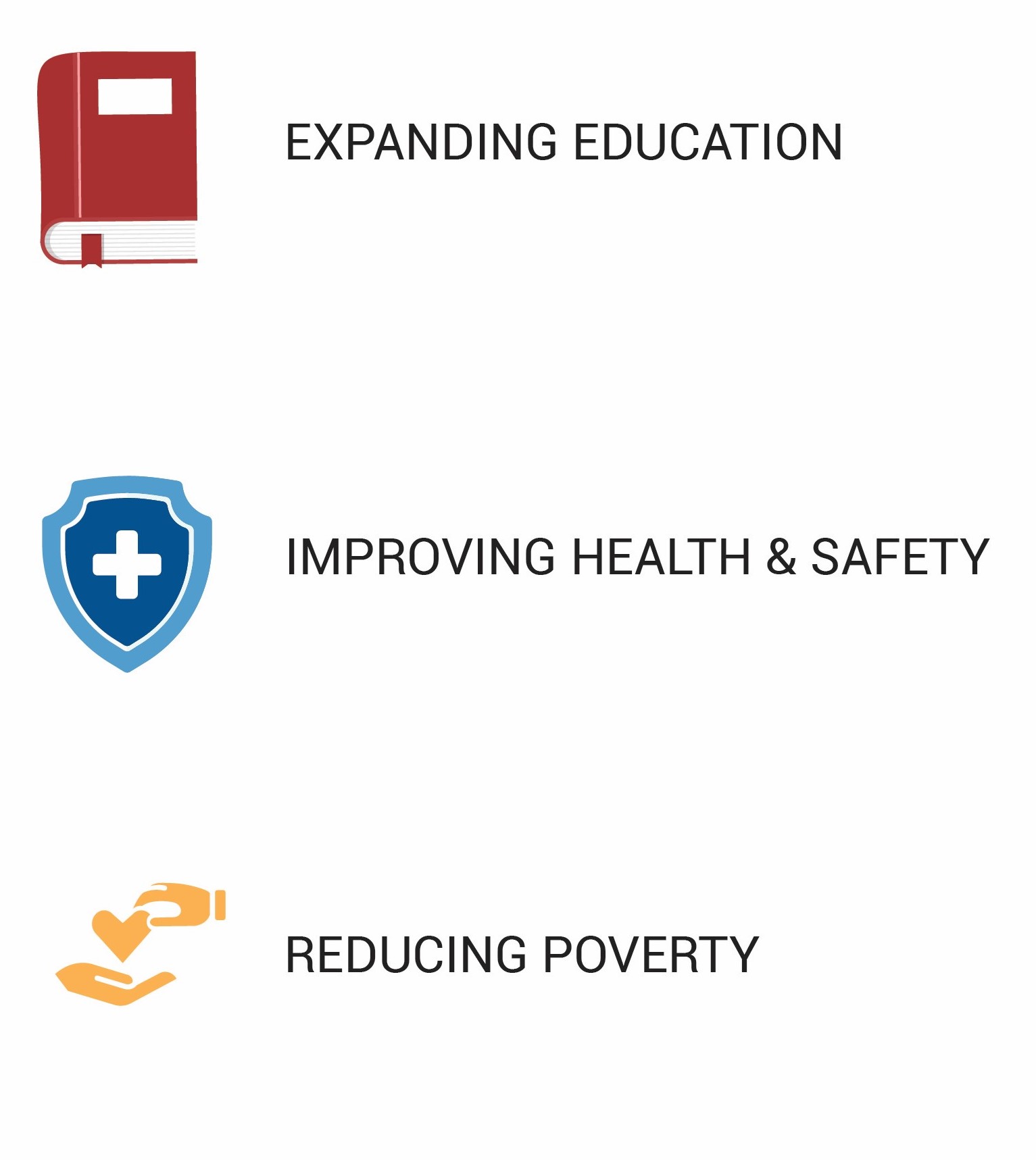 THE ISSUES WE FACE
The situation is dire in our community, but you can help.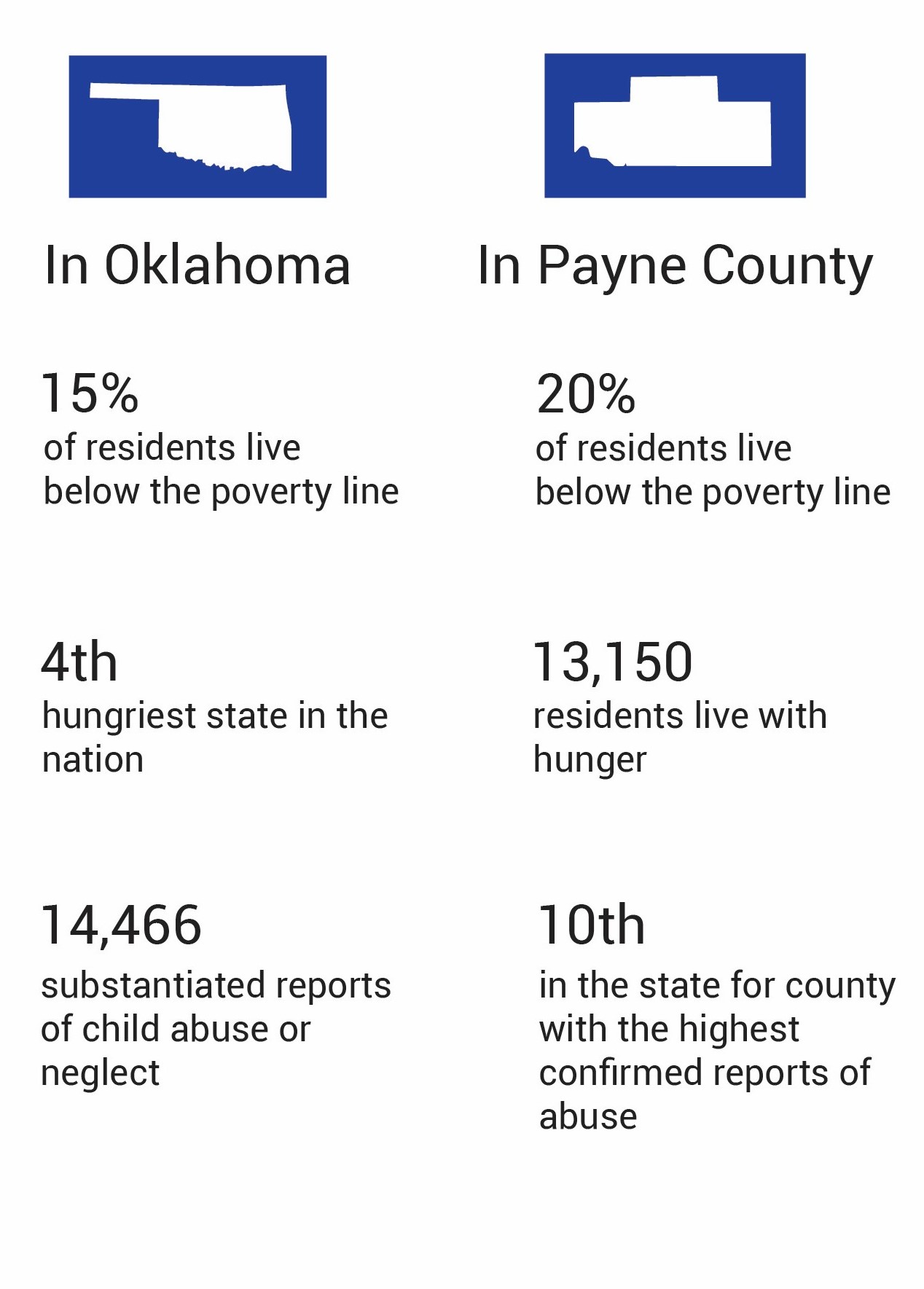 THE IMPACT OF COLLECTIVE GIVING.
We support 22 nonprofit partner agencies and more than 55 community programs. Our real power comes from bringing together people and organizations to solve our community's most pervasive challenges. More than 73,000 residents in Payne County are impacted by United Way agencies each year, and the need continues to rise.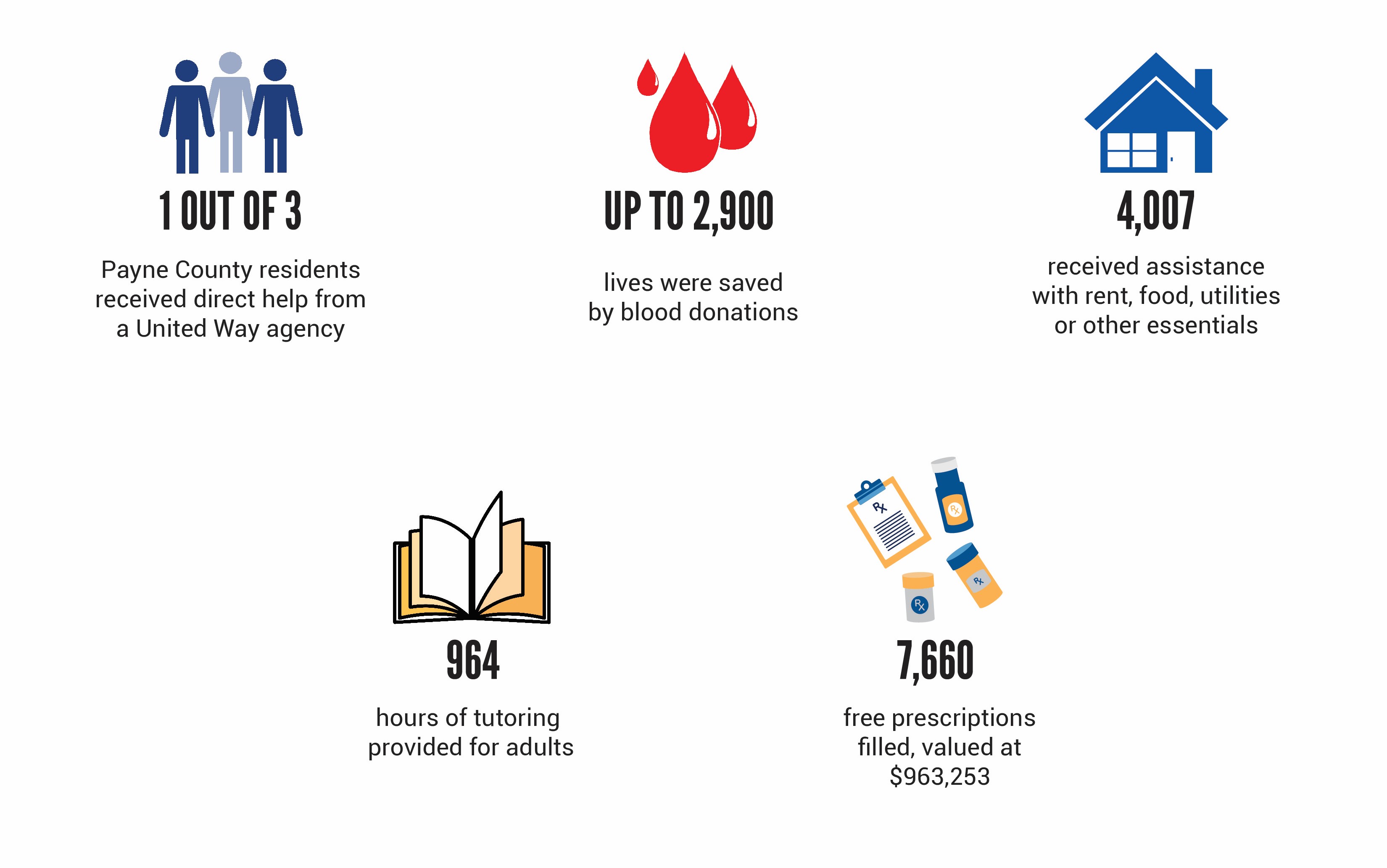 THE VALUE OF YOUR DONOR DOLLAR
Your gift, combined with hundreds of others, makes it possible for those in need to recover from a crisis, rebuild what was lost or reimagine a new kind of future. 99% of your donor dollar stays in Payne County to help your friends, family, neighbors or someone you might not even know.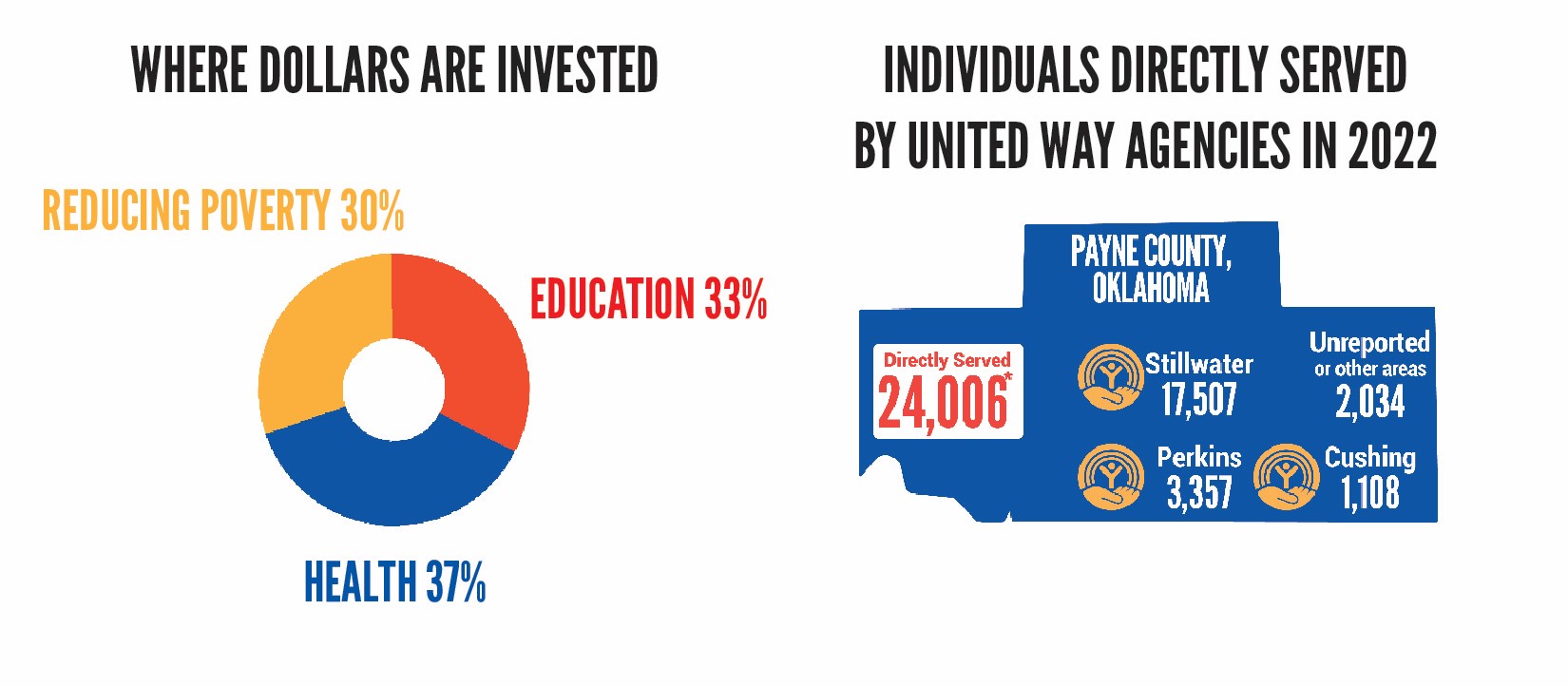 MORE INFO:
When you give through United Way of Payne County, you know:
You are funding programs and services that are proven to have high impact in meeting basic needs for Payne County residents.
You can rest assured that each agency has successfully completed our Community Investment process and is in good standing with UWPC.  These agencies are operating under non-profit best practice standards.
One gift, no matter what size, is joined with others to impact 22 agencies that make our community stronger and can assist you, your neighbors, friends & families.
The programs and services your gift supports are inclusive, diverse, responsible, impact-driven, accountable and transparent.
You are helping people in Payne County live more self-sufficient, self-determined lives.
When you designate your gift to one or many of our 22 partner agencies:
You decide how your want your gift to be distributed.
Your gift goes directly to the agency you choose as first dollars out in our monthly allocation distributions. 
No matter where you designate your gift you:
Decide at once how to distribute your charitable gifts for the year, and have the option to give anytime, including to spread those payments out over the year in the form of payroll deductions.
Your funding is often leveraged by the agency as matching funds when applying for State and Federal grants, due to UWPC guaranteeing this funding in advance.
Can designate where you do not want your money to go.
Help non-profits know what funding they can count on in advance before the gift is fully paid.
Our 22 partner agencies have chosen to be accredited by United Way of Payne County, and seek funding from our annual campaign in order to lessen their fundraising burden.