United Way of Payne County received a $1,500 grant from the Walmart Neighborhood Market in Stillwater to continue its support of the community. The grant is in addition to the annual workplace campaign Walmart employees participate in for United Way. 
"We support and invest in communities through local giving by supporting programs that strengthen community cohesion," Brad McCool, Walmart Neighborhood Pharmacy manager, said. "United Way of Payne County does a great job of supporting our local residents and community."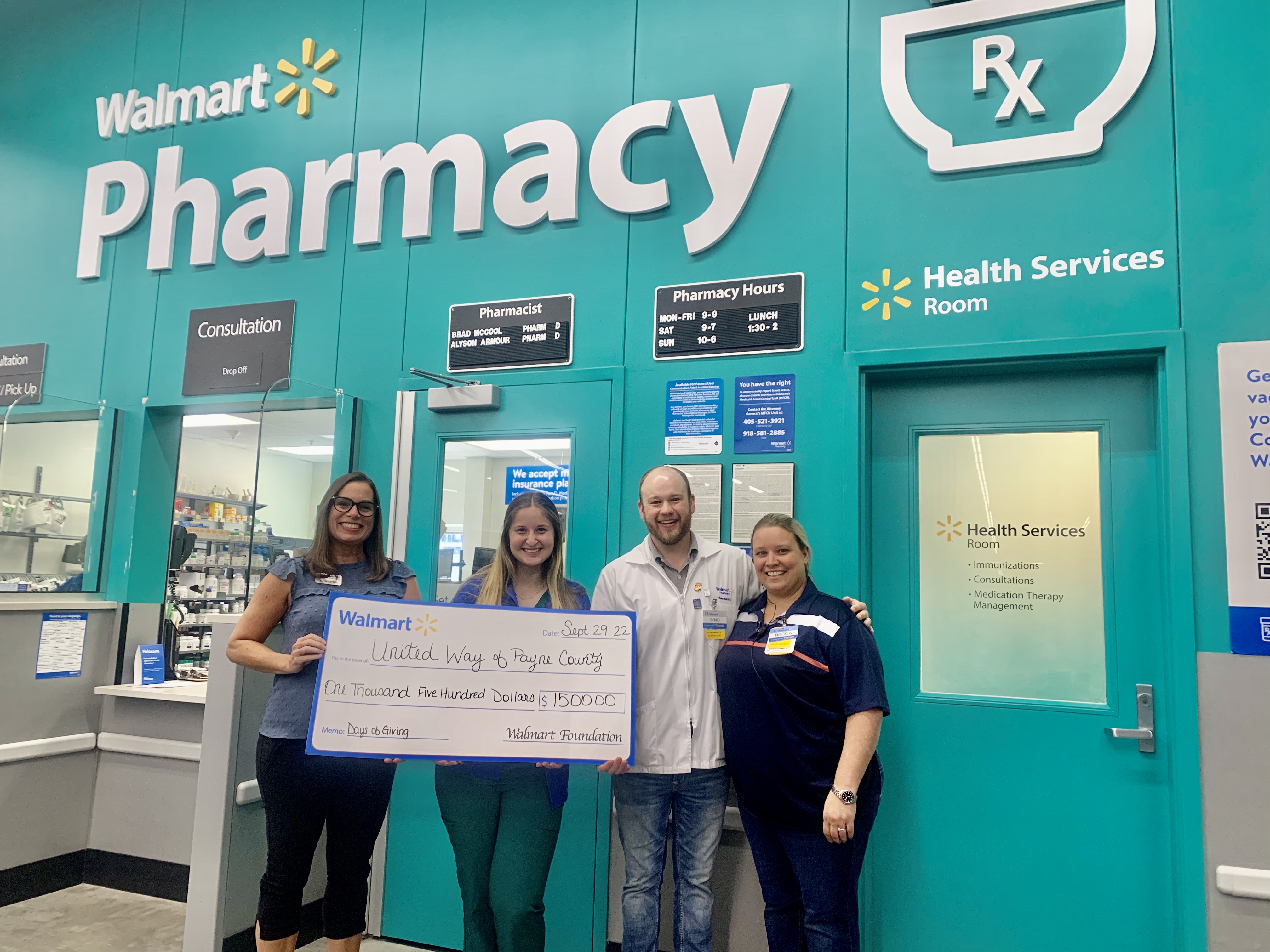 The grant provided by Walmart Neighborhood Market will help support United Way of Payne County through their 22 nonprofit partner agencies.
For the first time its 70-year history, United Way has set a goal of $1,000,000 for its annual fundraising campaign.
"The needs of our community are greater than ever," Cavins said. "But when we care together, we thrive together. Seeing the support of Walmart and our community as a whole gives us hope that we can reach our goal. We are grateful for Walmart's contribution and to their employees for awarding United Way with this opportunity."
Cavins says that money from this grant will help residents with needs such as food, shelter, rental assistance and much more.
When you donate to United Way of Payne County, you support the work of 22 nonprofits, which collectively impact more than 73,000 Payne County individuals and families each year. To learn more or donate visit www.unitedwaypaynecounty.org or call 405-377-2161.